What's New
Latest Radio Broadcast:
Click here for the latest podcasts


Latest Article:
An Invasion of Error: A Review of Bill Johnson - When Heaven Invades Earth by Bob DeWaay
Issue #124 January-February 2013
HTML | PDF
Latest You Tube Video
A Biblical Response to Rob Bell's "Love Wins"

Does Quantum Physics Prove Panentheism?
CIC Resource Center
Visit our online store
We have many books, DVD's, and CD's available at our store. Now accepting Visa, Mastercard, and PayPal.
Shop now

The Gospel
Special Messages
The Suffering Servant Dies For The Many and is Glorified - Isaiah 53
MP3 Audio | PowerPoint
Galatians 1:1
With Bob DeWaay and Eric Douma
Listen here
Emergent Church Resources: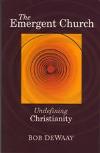 Pastor Bob's new book, The Emergent Church - Undefining Christianity, is available NOW at www.cicstore.org
DVD Available here.
Listen to Pastor Bob's lecture on Emergent Eschatology HERE.
CIC Radio programs covering the Emergent Church are available HERE.
Articles
Suggested Reading - Christian Sanctification
Donald Whitney and Spiritual Disciplines: Spirituality Without Boundaries
Issue 111
HTML | PDF
Entering True Sabbath Rest: Understanding the Christian's Relationship to the Sabbath
Issue 102
HTML | PDF
Means of Grace: God's Provision for Our Salvation and Sanctification
Issue 84
HTML | PDF
The "W.W.J.D.?" Phenomenon: Evangelism or Liberal Ethical System?
Issue 62
HTML | PDF
Walking By the Spirit: The Means by Which Christians Grow in Grace
Issue 60
HTML | PDF
God's Vessels of Salvation: Trusting the "Foolishness" of God
Issue 56
HTML | PDF
"For Thy Name's Sake": The Promise of Holiness
Issue 45
HTML | PDF
Sanctification and Discipleship: Christian Options? Understanding the Biblical Doctrine of Regeneration
Issue 44
HTML | PDF
The Necessity of Regeneration: Understanding the Biblical Doctrine of Regeneration
Issue 29
HTML | PDF
Lawlessness, Legalism and Sanctification: Explaining What the Bible Means by Lawlessness
Issue 28
HTML | PDF
Affliction, Discipline and Sanctification: God Will Sanctify All Whom He Saves
Issue 22
HTML | PDF
Forgiveness - God's Remedy for Human Failure: The Need to Receive and Give Forgiveness
Issue 22
HTML | PDF
Subscribe
Never miss an issue -
Subscribe by email here.

Or subscribe by RSS.
New Products
Faith at Risk 6:
The Battle for the Bible

Featuring Dr Daniel Wallace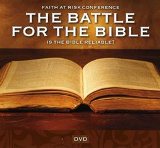 Available on DVD and CD.

Faith at Risk 5:
The Dangers of New Pop Spirituality
Featuring Warren Smith and
Pastor Bob DeWaay



CD's and DVd's are now available here.
Justin Peters: A Call For Discernment conference DVD's are available now at www.cicstore.org


Faith at Risk 4 CD's and DVD's are available NOW at www.cicstore.org
Purpose Driven – Rick Warren
Free Purpose Driven discernment tool. Purpose Driven vs. Scripture verse. Easy two column guide for all 40 days.
Order the book Redefining Christianity: Understanding the Purpose Driven Movement
Also listen to the Redefining Christianity radio series.
Redefining Christianity
Pastor Bob DeWaay discusses his book Redefining Christianity—Understanding the Purpose Driven Movement in a 15-part CIC Radio Broadcast. The radio broadcasts are archived on the Radio Series page.